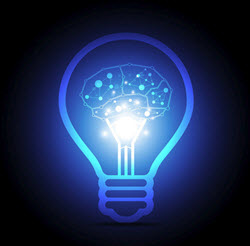 For Los Angeles-based therapist Bernadine Fried, the emergence of scientific research about the brain has assisted her in treating a diverse range of clients. More specifically, Bernadine Fried has employed these study findings to improve her private practice. According to Bernadine Fried, the brain is at the core of a person's beliefs, values, thoughts and behaviors.
Interviewing Experts: It's a pleasure to have you speaking with us today. Welcome to Interviewing Experts!
Bernadine Fried: Thank you for inviting me.
Interviewing Experts: Let's get started. What's your general impression of the brain after years of study?
Bernadine Fried: The brain is a truly riveting organ. As further research becomes available, it's been fascinating to see the relationship that occurs between addiction and the brain.
Interviewing Experts: What is a common thread among people with trauma?
Bernadine Fried: Trauma is the result of a difficult event in the past. After this painful experience, the person is caught up in fear and anxiety.
Interviewing Experts: How can these individuals find relief?
Bernadine Fried: Unfortunately, it's often achieved by self-medication….by addictions to drugs, food, tobacco or any other substance.
Interviewing Experts: What happens when trauma and addiction mix?
Bernadine Fried: Then, can start to get very complex. When someone has an addiction, the ability to behave and react with intelligence is compromised.
Interviewing Experts: How do drugs have an adverse effect?
Bernadine Fried: Drugs affect the brain in a variety of ways and challenge an individual's ability to function. Normal activity is disrupted as a result.
Interviewing Experts: Is there one specific method used to help recover from trauma and addiction?
Bernadine Fried: Overall, a person's individual treatment will usually involve a number of different modalities.
Interviewing Experts: What are a few examples of these therapies and treatments?
Bernadine Fried: In my experience, treatment includes addiction psychiatry along with addiction psychotherapy, exercise and good nutrition. Some clients benefit from spiritual and life skills counseling.
Interviewing Experts: Is medication a common component of treatment?
Bernadine Fried: It depends. Some medications help reduce some of common symptoms associated with stopping substance abuse such as sleep problems,  depression,  physical withdrawal, anxiety and mania.  A good addiction doctor can help clients reduce these symptoms.  This improves a client's chance of remaining in recovery.
Interviewing Experts: What impact can medication have on a client's recovery?
Bernadine Fried: Being on a highly regimented medication plan can allow the client to focus squarely on the other areas necessary to sustain recovery.
Interviewing Experts: Besides counseling, what other factors do you emphasize?
Bernadine Fried:  We encourage a comprehensive and holistic approach to recovery.  We assist our clients in getting nutrition, exercise, sleep, finding joy, purpose and meaning in their chosen lifestyle.   We provide a safe and affirming environment where clients can find their recovery.
Interviewing Experts: This has certainly been an informative talk, for us as well as our readers.
Bernadine Fried: I'm happy that I could help! Addiction is misunderstood.  It is important to bring support and understanding to the individuals, families and communities affected by addiction and mental health issues.
At her L.A. practice, Bernadine Fried places value in the idea that each person must recover from drug addiction by following his or her own path. Bernadine Fried carefully evaluates her clients and then develops a therapy program to ensure their long-term success.