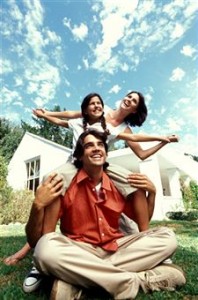 There are several factors to consider when looking for a new home, but the most important is location.
To determine location, first decide if the new home will be in the city, suburb, or country. Each has pros and cons, so it is a matter of personal wants and needs.
Suburbs or subdivisions are the most popular choices in all areas of the country with 56 percent of buyers preferring that lifestyle. It is the preferred location for people with children. The property is generally less expensive, usually newer and offers more house for the money. The downside is more commute time into the city. Plus, amenities and entertainment options offered by cities are not readily available to suburbanites.

Small town and city neighborhoods are preferred by approximately 16 percent of home buyers. They offer the same benefits and drawbacks as the suburbs with regard to commute time, amenities, and entertainment options, but residents often seem to enjoy a greater feeling of community and civic pride. Although not scientifically proven to be true, these communities suggest a slower pace lifestyle with less stress.
Urban living appeals to roughly 16 percent of today's buyers who want to live close to where they work. Residents there enjoy being within walking distance to theaters, restaurants, and schools. Many period homes in these locations offer more individuality in styles, but supply is limited and houses are more expensive. The crime rates are also higher in urban areas.
Rural/country areas and resort properties make up the remaining 12 percent of buyers. These homes appeal to a select group of buyers who are looking for a specific lifestyle or the properties are second home purchases.
Once the perfect location is chosen, it is time to start looking for the right home at the right price. Be choosy. Don't settle for something that isn't desirable just because it is less expensive or has more square footage for the price. Remember—location first; house second.