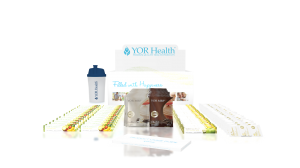 A health products leader and innovator, Sophia Wong of YOR Health embraces the responsibility of helping people live out their wildest dreams. At the forefront of of an eat-healthy,  positive movement, Sophia Wong and YOR Health believe that community is the foundation of all the company's efforts. In this conversation with Interviewing Experts, Sophia Wong of YOR Health explains the role of her organization in shaping lives.
Interviewing Experts: Hi, Sophia! We've been looking forward to our chat all week. Thank you for coming.
Sophia Wong, YOR Health: It's such an honor. Thanks so much for the invitation.
Interviewing Experts: Why are nutrition and diet such important values for you and your company?
Sophia Wong, YOR Health: With healthier living, people are more empowered to make good decisions in their personal and professional worlds. [Read more…]