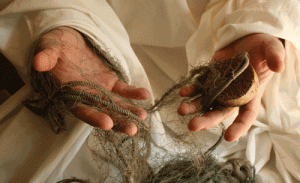 United Faith Church of Barnegat, NJ is a non-denominational, Bible-believing church established in 2006. United Faith Church exists to share the love of the Father to all people in the Barnegat community and surrounding areas. United Faith Church embraces the discipleship process as an integral part of the growth of the Christian today, and shares below the biblical basis and key practices that have led to the church's success in making disciples. Recently, the staff of Interviewing Experts sat down with Pastor Jerry and Pastor Janeth Santiago of United Faith Church to learn more about their mission of discipleship.
Interviewing Experts: What is discipleship, and why is it necessary?
United Faith Church: We believe that discipleship is the process of leading others by example to follow Jesus Christ through obedience to God's Word and the leading of His Holy Spirit. United Faith Church believes that discipleship is absolutely necessary since Jesus, Himself, commanded His followers in the Bible to go and make disciples of all nations, baptizing them, and teaching them to obey all of His commands (Matt 28:19-20). United Faith Church recognizes that discipleship is vital for the growth of a believer.
Interviewing Experts: How long does it usually take to disciple someone?
United Faith Church: There is no time limit on discipleship because it is an investment into someone's life.  Just as a parent is entrusted with the life-long responsibility of raising a child in order to ensure the child's well-being and success, one who disciples is committed to guiding a newborn believer in reaching his/her greatest potential. Furthermore, every child must go through stages of growth and development learning to imitate the values and principles taught by his/her parents.  Similarly, a new believer must be purposefully guided in the Word of God with the intent of leading the new disciple into maturity in his/her relationship with Jesus Christ. Therefore, United Faith Church in Barnegat considers discipleship to be a life-long process that evolves and never ends. [Read more…]