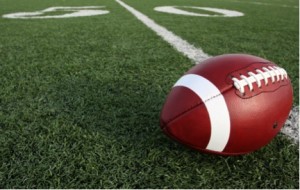 Pop Warner is the nation's largest and oldest youth football and youth cheerleading organization with over 425,000 participants in 44 states and several countries.  The program helps kids ages 5-15 learn teamwork and competitive drive. Pop Warner football was founded in 1929 by Joseph J. Tomlin in Philadelphia. Since then, membership has been increasing steadily. In 2010, more than 250,000 kids were involved in Pop Warner football programs, and the number is continually growing.
Pop Warner has established a leadership role in youth football and cheerleading by requiring all head coaches to pass a coaching education course. The coaches teach football basics—how to line up correctly, how to tackle safely and effectively, how to read an offense, and so on. Kids can only compete with kids of similar age and size since Pop Warner enforces a strict weight and age format in order to reduce the risk of injuries.
According to a recent statistic, Pop Warner football is safer than soccer, with 12 percent fewer injuries than organized soccer in the same age range.
Pop Warner only recognizes the team's athletic accomplishments, not the individual's. They don't keep track of personal achievements. Pop Warner doesn't count blocked kicks, sacks, or touchdowns. Teamwork is always applauded. Pop Warner doesn't build stars, nor do they want to boost a young ego. Whether the young players have good days or bad, they are still an important part of the team.
One of the great things about Pop Warner is that it isn't just about sports. The program recognizes that kids need to achieve in the classroom just as much as the playing field. Pop Warner also awards annual scholarships to deserving top scholar athletes. With the support of national partners, Pop Warner has been able to award over $1 million in 20 years.