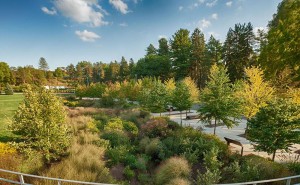 Pediatric dentist Dr. Hicham Riba has taken a personal interest in environmental causes throughout the course of his professional career. The studies of Dr. Hicham Riba have focused on the bioswale, which he considers an underrated feature in today's environmental planning.  Below, Dr. Hicham Riba explains how a bioswale works in the environment to protect humans and other living beings.
Interviewing Experts: We appreciate you coming today to offer your perspective on this subject.
Dr. Hicham Riba: I'm honored to do so.
Interviewing Experts: Our conversation today is going to be about bioswales. What is a bioswale and why is a bioswale such a viable option for environmentalists?
Dr. Hicham Riba: A bioswale offers an attractive landscape while playing a significant role in the management of stormwater. [Read more…]