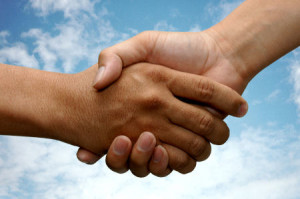 For more than 19 years Paul Kadri has been a manager in both government and education. Trying to get the most resources out of the money available has been a goal each and every year. In this interview, Paul Kadri offers some thoughts on what has brought him success in working with vendors to develop win-win opportunities.
Interviewing Experts: You have been a manager for many years. In what areas have you worked with vendors?
Paul Kadri: There are probably too many areas to even remember. Obviously one thinks of computers, custodial supplies, and office supplies. But that can also include mowing grass, consulting services, etc.
Interviewing Experts: Is there something that they all have in common?
Paul Kadri: Two things they have in common: one of them is identical in every organization and the other could be different but it still exists. The identical component is the reality that vendors need to make money. If they lose money working with you, you're unlikely to get the best service. The other commonality is that every company has their "nature." This means that they have a way of doing business that may be slightly different from how others do business.
Interviewing Experts: Why is understanding these two components important for vendor relations?
Paul Kadri: A business is nothing more than a collection of people. If you have a worker that reports to you, they will be more motivated the more they believe that you understand them as an individual and are looking out for them. In the same way, a vendor will be more motivated to help you if they feel that you are looking out for them.
Interviewing Experts: Let's start with the first component you mentioned. Isn't it a given that all vendors want to make money?
Paul Kadri: Of course vendors want to make money. Opposite of that, we want to spend less and get more. The trick in the relationship is to find the place where the vendor is happy with the money they make, and we are happy with the services we receive. By understanding how the vendor makes money, I was able to find opportunities to get the best value from them.
Interviewing Experts: Can you give an example of how you did that?
Paul Kadri: Sure. Most organizations have a sales force. A salesperson has a sales plan. It would not be uncommon for me to sit down with the salesperson and talk about their sales plan. There may be certain products that the company is trying to sell more than others. If that is a product that I would like to have, then not only will I get a better price for that product, but I help the salesperson reach their goals, which makes them more responsive to my needs.
Interviewing Experts: It sounds obvious, but at the same time, it almost sounds underhanded?
Paul Kadri: I can assure you that finding a win-win solution with your vendor is celebrated on both sides.
Interviewing Experts: Let's talk about your second point. What did you mean about the nature that exists within an organization?
Paul Kadri: It is impossible to specify what the different nature will look like, except to say that each organization will have its unique characteristics that influence how to create the best relationship. Let me offer a simple example. There's a computer manufacturer whose fiscal year ends in February rather than December. Companies are more likely to give deeper discounts at their fiscal year end. By changing when we purchased, we were able to get significantly more for our dollar, and the company was actually happier.
Interviewing Experts: That seems so obvious. Were you taught that or did you come up with the strategy?
Paul Kadri: No one taught it to me, and I do believe I'm one of the few people who operates this way. It originates from two things: First, I was a salesman for a brief period of time and know the stress that they are under; and second, I believe that direct communication is the best way to find a win-win scenario.
Interviewing Experts: Your concept sounds great, but I was always under the impression that competition was the best way to get value?
Paul Kadri: Some people do firmly believe that you get the best value by playing one vendor off of another vendor to get the lowest price. I strongly disagree with that. While one may get the lowest upfront price by having that competition, I believe I get much greater value by having a relationship with a vendor like I describe above. There are always times when you need a vendor to fix a problem or to address a crisis. By having a relationship, managing those circumstances becomes easy and cheap.
Interviewing Experts: Have you ever gotten any feedback from vendors?
Paul Kadri: Absolutely. As a matter fact, Dell Computer valued this approach so much, that they let me speak to their sales force and asked me to sit on their national advisory committee.
Interviewing Experts: Is there anything else you'd like to mention?
Paul Kadri: Someone could be reading this and wondering how I got around state purchasing laws, given that I worked in the public sector. One always has to make sure to remain within the laws. With the states in which I worked, one could always negotiate with a vendor as long as the price of the item was below the state contract price. Please check your state's rules and understand them thoroughly.
Interviewing Experts: Have you ever thought about having a workshop on vendor relationships?
Paul Kadri: I think I will do that after I retire. For right now, I would like to continue getting the best deals for the organizations in which I work.
Paul Kadri has been a highly successful public school administrator for 16 years. In addition to exceeding expectations, Paul Kadri is known for creative vision and the ability to solve complex problems.