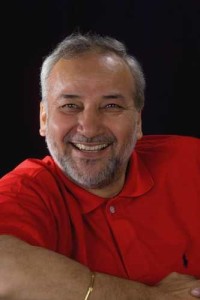 Donald Leon Farrow believes in giving back to the community. While his work as an architect keeps him busy, in his free time Donald Leon Farrow works as an animal rescue volunteer and animal welfare advocate.
In 2005, Donald Leon Farrow began contacting local animal welfare organizations to volunteer his services upon noticing many stray dogs in urban areas of Chicago, as he drove to his project sites. Donald Leon Farrow involved himself with both local and national animal welfare organizations and acknowledges that there are moments of jubilation, and moments of pain. Donald Leon Farrow also supports soup kitchens and food pantry's financially, and has participated in urban garden projects. He hopes that through the efforts of many, the world will become more humanitarian. Donald Leon Farrow recently spoke with Interviewing Experts about the power of animals to change lives.
Interviewing Experts: Why did you choose this topic?
Donald Leon Farrow: I wanted to make sure the volunteer work I do is understood in the greater context of the enormous value that these animals bring to our lives.
Interviewing Experts: The organizations you support are at both local and national levels.
Donald Leon Farrow: That's true. Some issues are simply too widespread to deal with solely on a local level, and there's a difference. National causes such as the American Society for the Prevention of Cruelty to Animals or ASPCA, and the No Kill Advocacy Center for example; go beyond the welfare of individual animals to advocate for the rights of animals not to be abused, mistreated or tortured. Local animal rescue groups help individual animals in distress or those suffering from epidemic reasons say. Local and national groups are funded through contributions and volunteers.
Interviewing Experts: How have things changed in the time you've been working with these organizations?
Donald Leon Farrow: In recent years, economic disaster has instigated the number of neglected, abused and stray animals in the country. Volunteers and contributions make a difference in the work the organization has been able to do and allot more help is needed.
Interviewing Experts: How is this impacting organizations like the ASPCA and local shelters?
Donald Leon Farrow: With so many struggling just to survive after cuts in salary and job loss, people just don't have as much money to give, so local and national organizations have had to expand their outreach for assistance.
Interviewing Experts: What do you to do address this?
Donald Leon Farrow: I always tell people that a contribution of as little as a dollar can make a difference, and their personal time as a volunteer would be a powerful resource.
Interviewing Experts: You've also served on several fundraising committees during your time.
Donald Leon Farrow: Yes, I participate in both volunteer and fundraising efforts.
Interviewing Experts: What would you say is the best part about volunteering with the local animal welfare organizations?
Donald Leon Farrow: The best part in volunteering is knowing that you are making a difference however small. There is jubilation and sorrow in this work – but it must be done from a humanitarian perspective. These animals give us so much acceptance and companionship, and they are absolutely helpless in this society. They cannot fend for themselves and there are virtually no effective laws to protect them.
Interviewing Experts: As you mark your eleventh year with these organizations, what are your future plans?
Donald Leon Farrow: I hope to continue this work for many years to come.
Donald Leon Farrow has built an impressive career of innovation and leadership in Architecture.