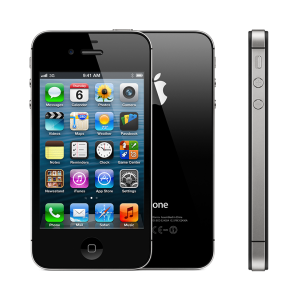 Among the four major smartphone carriers in the United States, iPhone receives the most kudos from customers, according to a new survey by J.D. Power.
The survey examined the perspectives of customers of AT&T, Sprint, T-Mobile and Verizon on their overall satisfaction with these providers' most popular inventory items. Research was performed over a five-month period ending in February 2014. On a scale of 1000 points, Apple devices received high scores among all participants (849 – Verizon; 853 – T-Mobile; 857 – Sprint; 850 – AT&T).
Over 20 percent of all smartphone owners noted that "price" was the leading factor in their purchasing decision, followed by customer satisfaction and future loyalty. Some smartphone owners cited "features" as the most important aspect, but that rate now lies at 35 percent, compared with 57 percent just three years ago.
Customization options, usefulness of apps and convenience of use were all shown to offer a positive experience for the consumer. When polled about specific features that may affect their purchasing decisions, consumers expressed their desire for a number of options:
28 percent – facial recognition
28 percent – biometric security
35 percent – built-in sensors for measuring noise, moods, temperature, lighting
36 percent – voice control
Featuring the responses of 13,237 smartphone customers, the U.S. Wireless Smartphone Satisfaction Study polled customers from all four major carriers in order to gain further insight into their buying habits. The study examined customer satisfaction as defined by the following factors: performance (31 percent), ease of operation (23 percent), features (23 percent) and design (23 percent).
While an increasing number of smartphone owners cited "price" as a determining factor, the lesson here may be crystal clear: focus on developing a product that resonates with customers while spending less time concerned about various price points. This information comes at an interesting time for Apple. Last month, technology analyst Ming-Chi Kuo shared a possible update about Apple's iPhone 6, which could feature a thinner design, NFC, an upgraded processor and a larger display (4.7 inches).