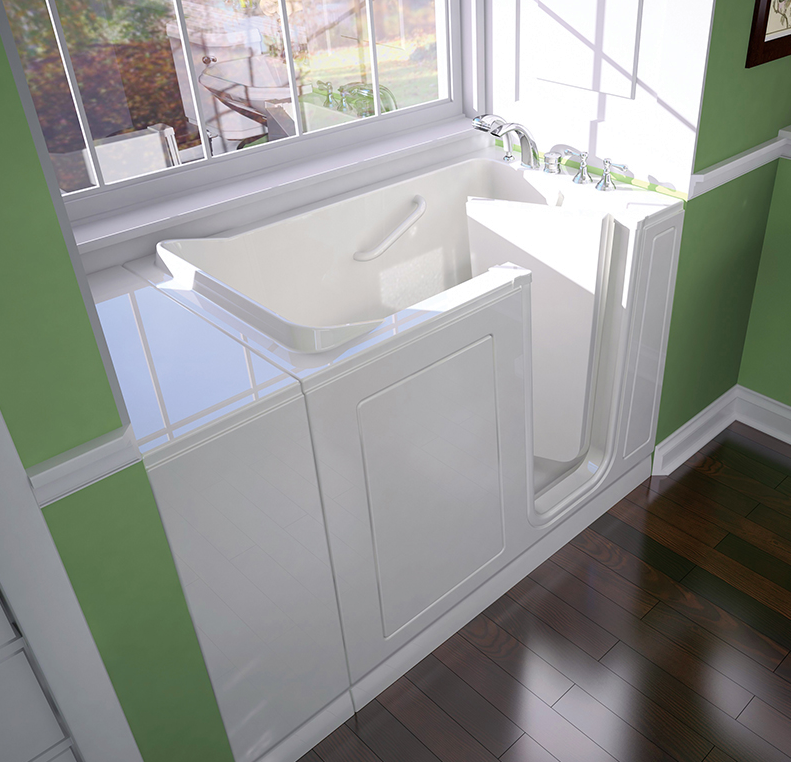 Bath Planet is one of the nation's leading providers of high-quality bath and shower systems and says walk-in tubs are a popular product. Here, a representative from Bath Planet discusses the benefits and features of the company's jetted walk-in baths.
Q: Good morning. Thanks for taking time out to talk with us.
Bath Planet: You're welcome, we're happy to answer any questions you may have.
Q: With cold weather still lingering, a warm bath at bedtime pretty much always sounds like a good idea!
Bath Planet: We can agree with that!
Q: We want to talk about senior safety solutions today. We understand Bath Planet sells and installs walk-in tubs?
Bath Planet: Absolutely – walk-in tubs are one of our best-selling bathroom products.
Q: What makes them a good option for senior adults, especially those with limited mobility? 
Bath Planet: Walk-in tubs are available with numerous safety features. These include a low entryway, ADA-compliant seating, and safety grab bars.
Q: They look pretty deep… How long do you have to wait for the water to drain before you can get out?
Bath Planet: Our walk-in baths are designed with a quick drain system. They empty completely in less than a minute.
Q: That's a welcome feature when it's chilly! Tell us more about the seating.
Bath Planet: Our comfortable seating makes it easier (and safer) for those in a wheelchair or on crutches to enter and exit. And, the backs are supportive, too!
Q: What other benefits do walk-in bathtubs offer to consumers with agility issues?
Bath Planet: One of the biggest selling points on the tubs is extra-wide entry doors. These make it possible to accommodate folks with a variety of mobility concerns.
Q: Who is your average walk-in tub buyer?
Bath Planet: There really isn't an average. We have clients of all ages choose them after an injury. Others don't have any medical concerns, they just like the look and comfort.
Q: And the tubs are jetted?
Bath Planet: We believe in relaxation and that's just what our walk-in tubs provide! High-powered jets help rinse away the stress of the day. Between the jets and our hand-held shower wand, these tubs look more like they were meant to be in a high-end spa than a private bathroom.
Q: Are they hard to maintain?
Bath Planet: Not at all! Each tub is molded out of gel-coated fiberglass. And like our acrylic tub and shower systems, our walk-in tubs are resistant to mold and mildew. Cleaning requires a quick wipe down with an inexpensive cleaner.
Q: Let's talk installation. Days, weeks…?
Bath Planet: Most jobs can be finished in as little as one day.
Q: How does Bath Planet work so fast?
Bath Planet: We only do bathrooms, it's our specialty. And, every customer service agent, salesman, and installer is trained on Bath Planet's products and proprietary methods. We know our products when we get to your home and we get to know you and your home before we start.
Q: Well, there you have it: a total bathroom transformation in a day! Before we close, can you tell our readers how they can schedule an in-home consultation?
Bath Planet: Sure! Simply visit BathPlanet.com or call us at 800.459.9529.
Q: That sounds easy.  Thank you again for your time.
Bath Planet: Our pleasure!